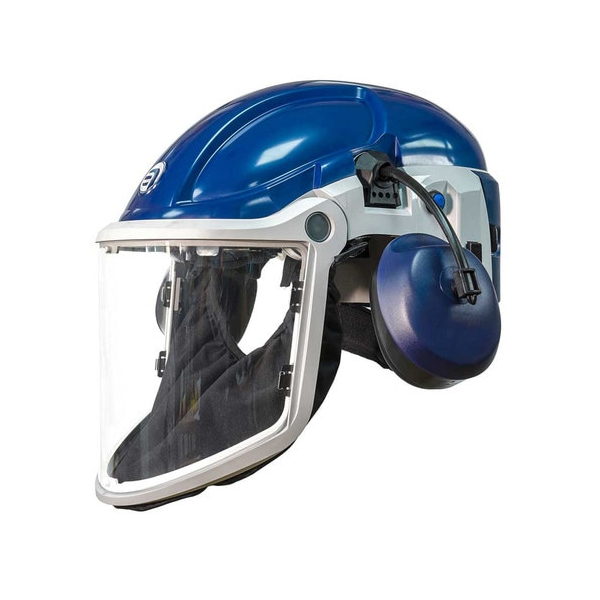 PAPRs – Powered Air Purifying Respirators
In general, PAPRs (Powered Air Purifying Respirators) can be described as respirators that protect the user by filtering out contaminants in the air and use a battery-operated blower to provide the user with clean air through a tight-fitting respirator, a loose-fitting hood, or a helmet.  PAPRs are used in applications were the users have glasses or breads or when you require a higher level or protection that half face respirators do not provide. The respirator is designed to take contaminated air and actively filter the hazards, supplying clean air to the user through a face mask or hood. Also known as blower units, these devices are commonly used among rescue workers, health care professionals, welders, industrial workers and numerous other professionals.
PAPRs are not to be used in oxygen deficient environments.