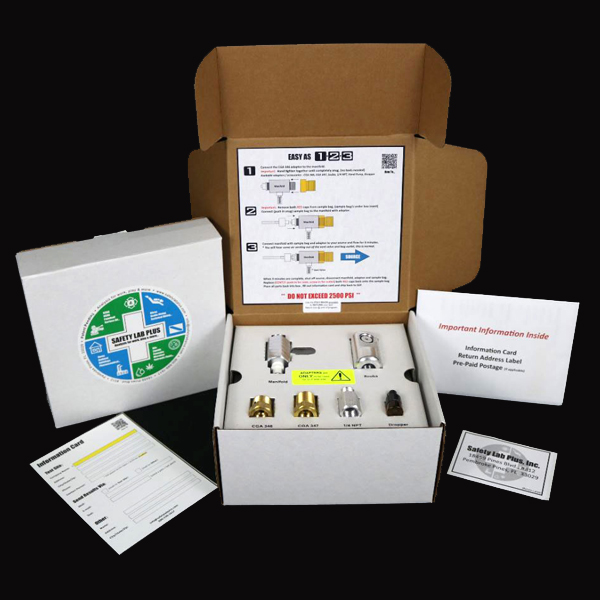 Breathing Air Testing Kits
Test your air systems with these breathing air test kits for Grade D standard. AFC has available the kits to test yourself or a test kit with laboratory analysis that is certified by the American Association for Laboratory Accreditation as required by NFPA. Now available are the KwikDraw Breathing Air Test Kits which are from Uniphos. Uniphos purchased MSA detector tubes a while ago and have relaunched the MSA tubes under the Uniphos name.
From the OSHA Website:
Compressed breathing air must meet at least the requirements for Type 1 – Grade D breathing air described in ANSI/CGA G-7.1-1989:

Oxygen content (v/v) of 19.5 – 23.5%
Hydrocarbon (condensed) content of 5 milligrams per cubic meter (mg/m3) of air or less
CO content of 10 parts per million (ppm) or less
CO2 content of 1,000 ppm or less
Lack of noticeable odor

Compressors supplying breathing air to respirators must be equipped with suitable in-line air-purifying sorbent beds and filters that are maintained and replaced or refurbished per manufacturer's instructions
Now all Breathing Air Test Kits are available to order on-line!