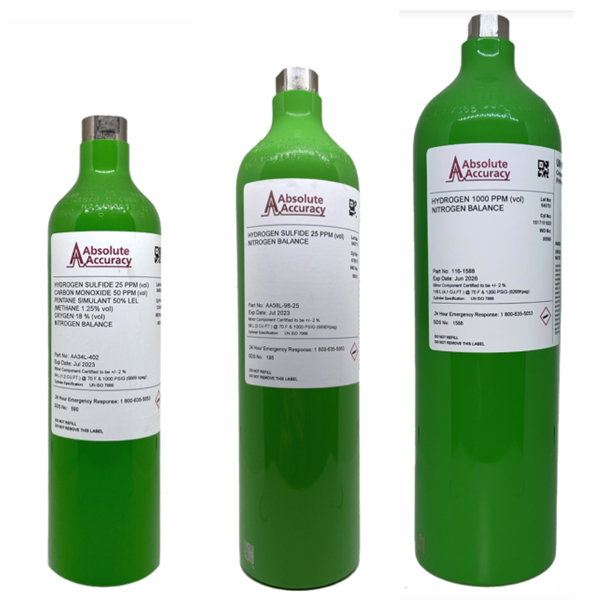 Calibration Gas
Calibration gases are essential to ensuring the most accurate performance of your gas detector. They enable you to test the performance of your sensors out in the field and when required, bring the performance of those sensors back into acceptable tolerance. Calibration gases come in different forms, cylinder types and volumes. They have a lifespan of guaranteed accuracy, which when exhausted renders any remaining gas to be unusable. Calibration gas available in 116L, 100L, 58L, 34L and many other sizes. Available are PortaGreen cylinders which features the Strip and Ship program allowing you to send back your empty cylinders for reuse at no cost to you. No recycling needed, just empty the cylinder, remove the plastic coating and call either Federal Express or UPS for pickup.
Don't See the Calibration Gas Cylinder you Need?
Do you need a custom calibration gas cylinder or a specialty pure gas in a small portable cylinder but don't see it listed here? Not to worry, we can work with you on custom calibration gas applications on an individual basis. We have worked with many clients on special applications from the product development phase through product launch including long-term supply support.